Recreational Kickboxing
Kickboxing is a great workout for the mind and body.
Classes are run by Sensei Rod Sumbler.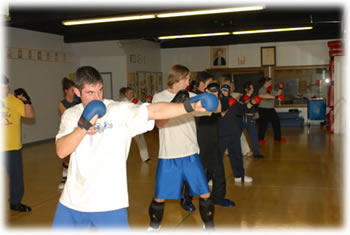 Expect a lot of vigorous punching and kicking drills which will get your heart pumping.
This isn't your regular "cardio kickboxing" class where there's no contact. Expect to be sparring each and every class. While there is contact during sparring, it's light and all class members have protective gear for hands, feet and sometimes shins. Body protection is also available for those who feel it is necessary. You will have to purchase your own mouthguard.
Kickboxing classes are listed on the dojo schedule. They occasionally change, so please check the schedule as that's where you'll be sure to find the correct information.
Classes are open to men and women from age 16 and up.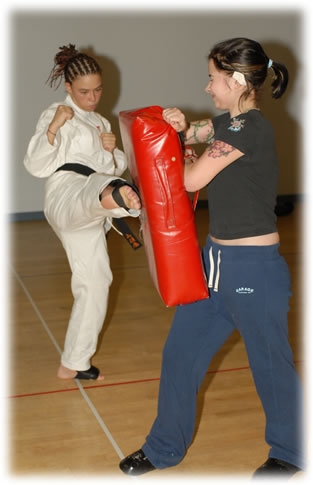 Dojo Location
Phone: 905-788-7999